Gina Colvario-Krupka RScP
---
Gina Colvario-Krupka RScP shows
---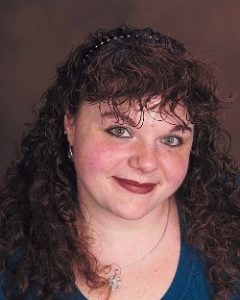 Gina Colvario Krupka, is blessed to be a wife, proud mother of two and grandmother of four.
She has received her Certificate of Ministerial Education from the Holmes Institute -School of Consciousness Studies and the School of Spiritual Leadership and is a licensed Religious Science Practitioner. She is the Spiritual Director of CSL Greater Boston; which meets every Sunday both in person and virtually on NTMN.
Gina is a proud member of the Prayer Team on New Thought Media Network and where she hosts and produces two weekly live shows: The Peace Circle and Finding the Joy in the Journey. 
Gina is the founder of Believe in You Today, a certified life coach, published author of three books and a motivational speaker with over 25 years of experience in speaking, coaching, training and workshop facilitation. Her passion is helping people realize their potential and live happy and fulfilled lives and is available for private life or spiritual coaching, trainings and workshops.
(401) 580-5800
CSLBoston.org
GinaBelieve (YouTube) https://www.youtube.com/channel/UCQ8wxOr2nZ6yx26OYXNoNJA
GinaBelieveInYouToday (Instagram)
---