---
Emma Mureno RScP shows
---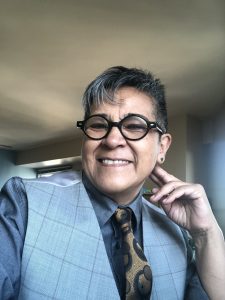 Emma Moreno, RScP Originally from Mexico City, Emma has spend most of her life in the United States. Graduated with a Master Degree in Public Health from the University of Washington, has worked creating, developing and managing programs on health education focused in the Latino communities, particularly in the Latino LGBTQ community in Washington State.
Emma is an avid student of the work of Emma Curtis Hopkins and Rev Kathianne Lewis, D.D. Since acquiring her Practitioner License in 2016, she is being on a mission to share Science of Mind teachings particularly in Spanish. Has translated two books of Rev Kathianne's 40 days series, and uses them to teach Emma's practices in Spanish.
Currently working with Comunidad Hispana International, a group of CSL ministers, spiritual directors and practitioners from Oakland, Seattle, Cuba, Puerto Rico, Peru and Mexico, that work in collaboration to bring services to the Spanish Speaking communities in the USA and Latin America. Producer of the Tuesday live broadcast "Con el Corazon en la Mano" (With the Heart in the Hand), Teacher and regular speaker at the weekly services, Emma teaches practices to empower people to live a thriving life.
---