---
Bonnie Gonzalez RScP shows
---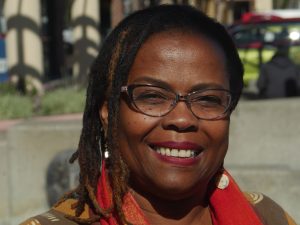 Bonnie Gonzalez is a Registered nurse, RScP, Professional Life coach, Licensed SoulCollage® Facilitator and a Doula for Grief. A former Hospice and Palliative Care Nurse.
Bonnie currently has a weekly program on New Thought Media Network entitled: "Your Doula for Grief". Demystifying grief. Bringing grief out of shadows of life. Illuminating if's gifts and state of Grace.
Bonnie was born in South Caroline and moved to Washington D.C. at the age of ten. Then on to the San Francisco Bay Area from 1989 till 2020. Bonnie and her husband Tito relocated to Drogheda Ireland in 2020. Which is her home base as she and Tito explore and experience lifestyles and cultures of other countries. Now exploring the wonders of Mexico! They are enjoying being true Global citizens!
Bonnie is on the: Centers for Spiritual Living's Visioning Team, Secretary on the CSL- Global Services Committee, Co-Facilities the Compassionate Attention to Loss Ministries meeting. Facilitates an ongoing Living Spiritual Circle that meets every other Thursday,  and has been since 11/2020.
---